EBI Capital: Jouw garantie voor een maximaal rendement
Ebi's rendementen behoren tot de top in de markt!
Evidence Based Indexbeleggen is gebaseerd op meer dan een halve eeuw wetenschappelijk onderzoek. Het verwachte rendement is beter dan van duur actief beleggen of conventioneel indexbeleggen. Dit is een logisch gevolg van het feit dat Evidence Based Indexbeleggen veruit de laagste totale kosten heeft en gebaseerd is op rendementsbepalende factoren.
Wat heeft Evidence Based Indexbeleggen sinds 1999 opgeleverd?
Evidence Based Indexbeleggen levert op de lange termijn het meeste rendement op. De rendementen die wij publiceren zijn bijgewerkt van januari 1999 tot en met september 2023 en uiteraard zijn de rendementen gecorrigeerd voor kosten. De werkelijke rendementen voor onze cliënten kunnen afwijken al naar gelang de omvang van de portefeuille en het aantal gedane stortingen of onttrekkingen en historische rendementen zijn uiteraard geen garantie voor de toekomst.
Evidence Based Indexbeleggen of conventioneel indexbeleggen?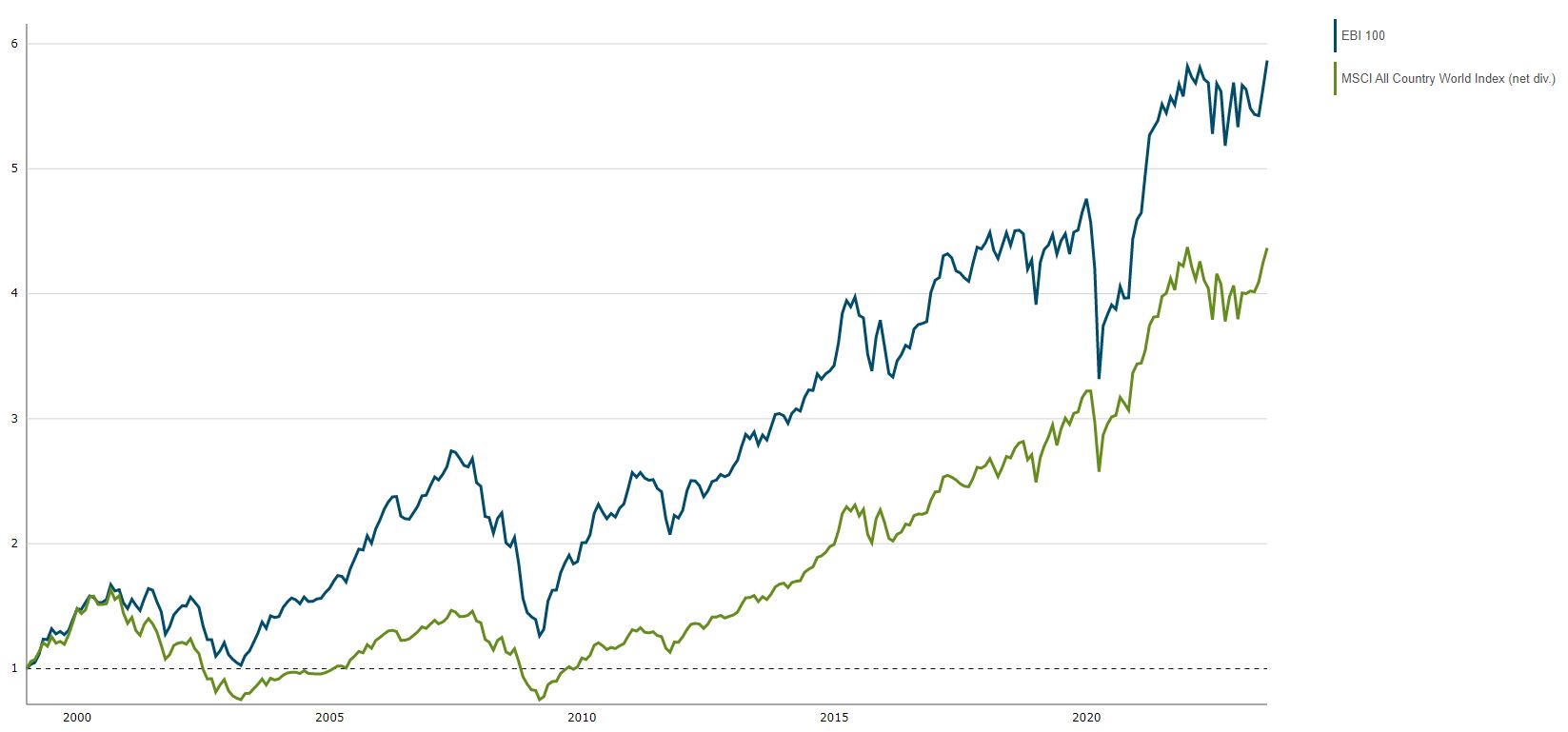 Disclaimer
Rendementen uit het verleden zijn geen garantie voor de toekomst. De historische rendementen zijn gebaseerd op historische rendementen van onze klanten en daarvoor gebaseerd op EBI's indices.